WE HAD A SUCCESSFUL MEETING!
Thank you to all participants from around the world.
March 13 to 15, 2013
at the Seaview Hotel and Golf Club - Conference Center
Galloway, New Jersey (near Atlantic City, N.J.), USA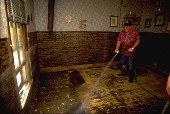 Avoiding the second wave of Sandy Storm

In response to the urgent needs and public attention to health and safety concerns related to Superstorm Sandy clean-up and other natural disasters, this conference addressed concerns by many home owners, volunteers, NGOs, contractors and consultants. The Fungal Research Group Foundation, Inc., Albany, New York, brought together international and national experts to the people in the Tri-State Area (New York, New Jersey and Connecticut) and others.
Many people are affected by flooding, icing and wind storm effects to their homes, businesses, public buildings (schools, library, hospitals, homes for the elderly, etc.) that result in structural damage and unsanitary conditions, including growth of atypical molds. Any place affected by rain or snow, flooding from rivers or the sea, is vulnerable. We reviewed best practices and new technology to promote safe and effective flood and mold remediation, restoration and preservation of valuable items. We discussed what has been learned from past experiences with natural disasters as it relates to bioaerosols including mold, bacteria, bio-toxins and other recognized hazards.
A Conference Summary can be found under:
Review of health hazards and prevention
measures for response and recovery workers
and volunteers after natural disasters,
flooding, and water damage: mold and
dampness

Eckardt Johanning, Pierre Auger, Philip
R. Morey, Chin S. Yang & Ed Olmsted
Environmental Health and Preventive Medicine - (2014) 19:93-99
and
Considerations for safe remediation after natural disasters with water
damage, dampness and mold in the USA and Canada
E. Johanning, P. Auger and P.R. Morey
Umweltmed – Hygiene – Arbeitsmed 18 (5) 2013 289
SAFE REMEDIATION AFTER NATURAL DISASTERS | SPECIAL ISSUE
289 – 295 (2013)
---
New Book Announcement!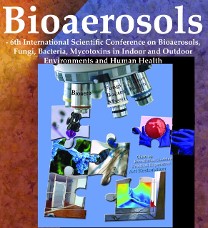 ---
Fungal Research Group Foundation, Inc.
4 Executive Park Drive
Albany, New York
518 459 3336 - Fax 518 459 4646
If you have storm and flood damage - health concerns about mold & bacteria - want to learn about health and safety - then you should read this!